Halloween Babywearing Costume RoundUp, Part II
By the CMA Team | October 29, 2011
More cute ideas for mom (or dad) and baby Halloween costumes.  Using a baby carrier makes it easier!
Found on Flikr, this mom and baby are completely channeling Cruella De Ville and a dalmation!  This is super cute,  and adding your black or white baby carrier would be perfect!
Curious George and the Man with the Yellow Hat!  Why didn't we think of this one before?
and two fun ideas from a thread on Modern Bliss:
Pirate and Parrot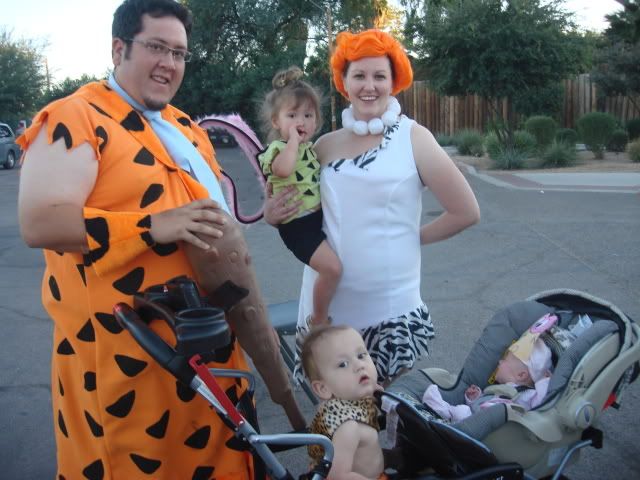 and for the whole family:
The Flintstones!